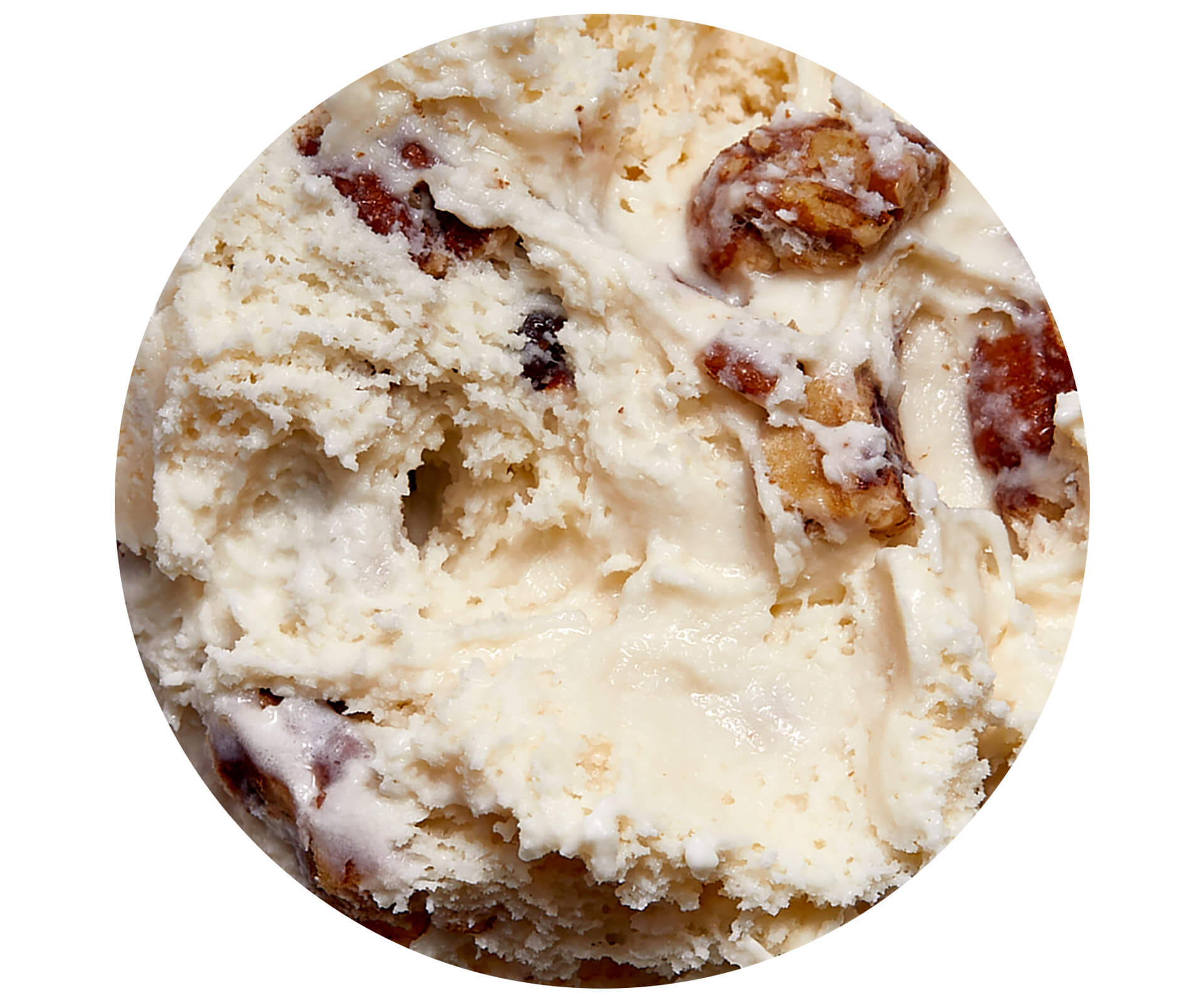 Veg-O-Licious Butter Pecan
We put the same level of care in our non-dairy dessert offerings that we do in our dairy staples. It became clear that our customers needed a non-dairy dessert that actually tasted good. After months of innovation and testing, we landed with a traditional profile that mimics the creaminess and taste of our ice cream.
100% vegan oat based butter pecan frozen dessert.